About Hopcraft Funerals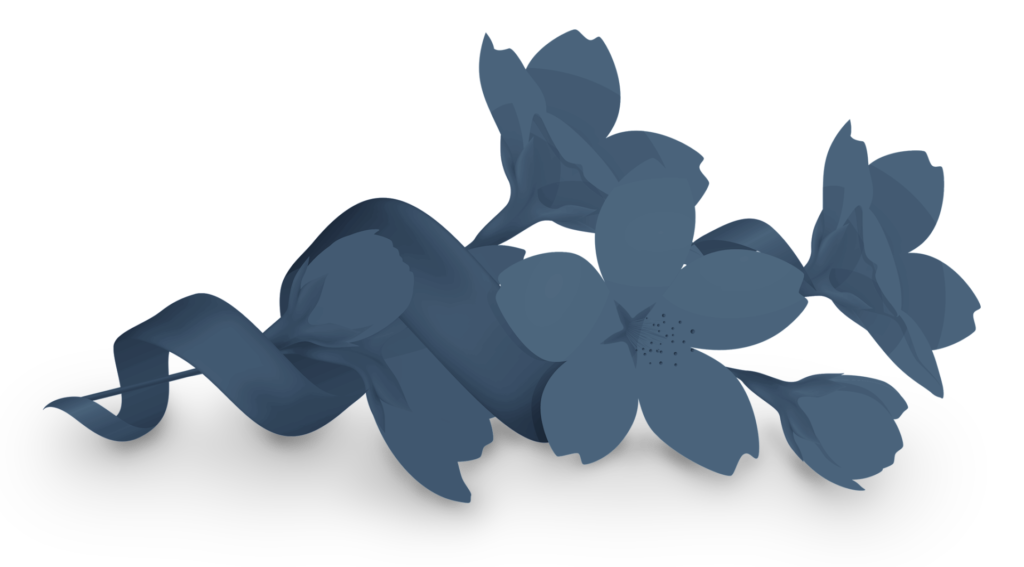 Independent, traditional, family-run Funeral Directors
Voted top 3 Funeral Directors in Wolverhampton 2021 and 2022
What we do
At Hopcraft Funeral Services, we know that our responsibilities extend beyond the immediate needs of arranging a funeral and supporting the bereaved through a difficult period in their lives. We're at the heart of the local community and like to do our bit to make everyone's lives and passing easier.
We are dedicated to providing sensitive funeral planning, taking care of you and your loved ones in what can be a very difficult time.
Arranging a funeral for someone you've lost is very personal and emotional, and should always be organised with the greatest care in mind. This is why our team put a lot of time and effort into carrying out our duties with the quiet respect and care that our own reputation expects, in turn, providing the trust that you and your loved one deserves.
If you're looking for trusted funeral directors in the West Midlands, contact our friendly team who will be more than happy to talk you through the process, and discuss your requirements.
We are a long established caring family business with experienced and devoted funeral directors and arrangers whom will ensure that your needs are met with empathy and the utmost respect. We work hard, yet discreetly, so that you don't have to – removing as much stress as possible from your lives in a very difficult time.
Being a family run funeral director, we are able to dedicate our time to each and every family – no matter what the time of day or night. Small things like offering families the opportunity of being able to see their loved ones in our chapel at a time chosen by families goes a long way. We offer extremely high standards of service from our funeral home. Every family will be made most welcome and will have the burden of worrying about funeral arrangements lifted, with us here to guide and support you every step of the way.
We bring empathy and experience to support you in planning your loved one's funeral and fulfilling your wishes to the best of our ability.
Here at Hopcraft Funeral Directors we also offer an affordable prepaid funeral plans, so that you can arrange and pay for a funeral in advance. This will protect your family from rising costs and remove uncertainty about your wishes.
If you would like to talk to us about planning a funeral, please come and see us in any of our funeral homes, or if you'd rather we can arrange a home visit. We're also available 24 hours a day on the phone so if you need anything please don't hesitate to call your local funeral home.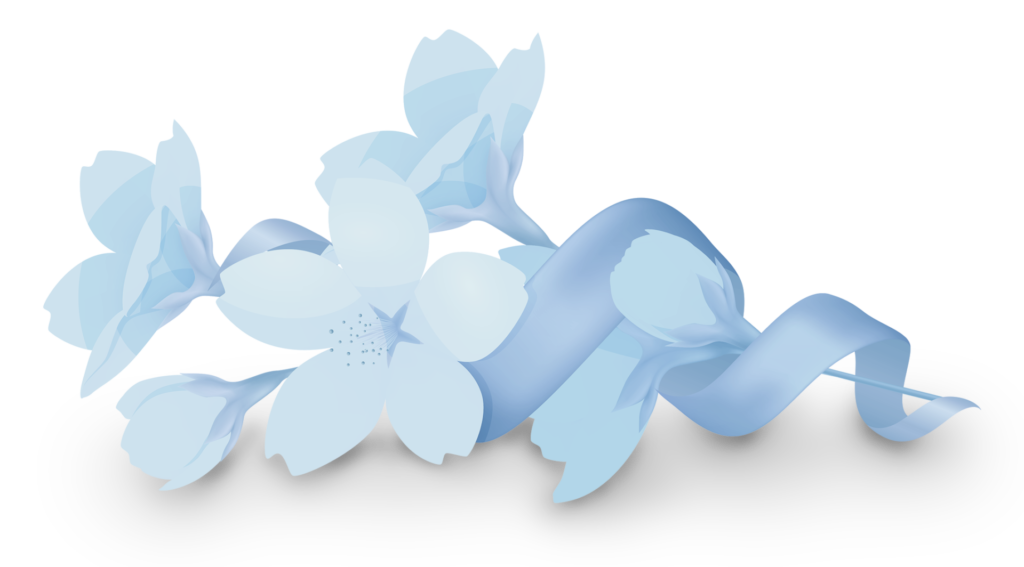 How does it work?
When you first contact us, we will arrange a meeting to discuss your instructions and complete the necessary paperwork. We are then responsible to carry out the requirements until the burial or cremation is complete.
Help and support
While we try to keep you informed throughout, it is natural to have questions, so if you're not able to find an answer, our friendly team are always ready for you to call us on 01902 420450 or 01384 263452.
Your loved one
After signing the agreement forms, our Funeral Directors will arrange to collect your loved one from home or hospital. You can then rest assured the deceased is in good hands and will be buried or cremated according to your wishes.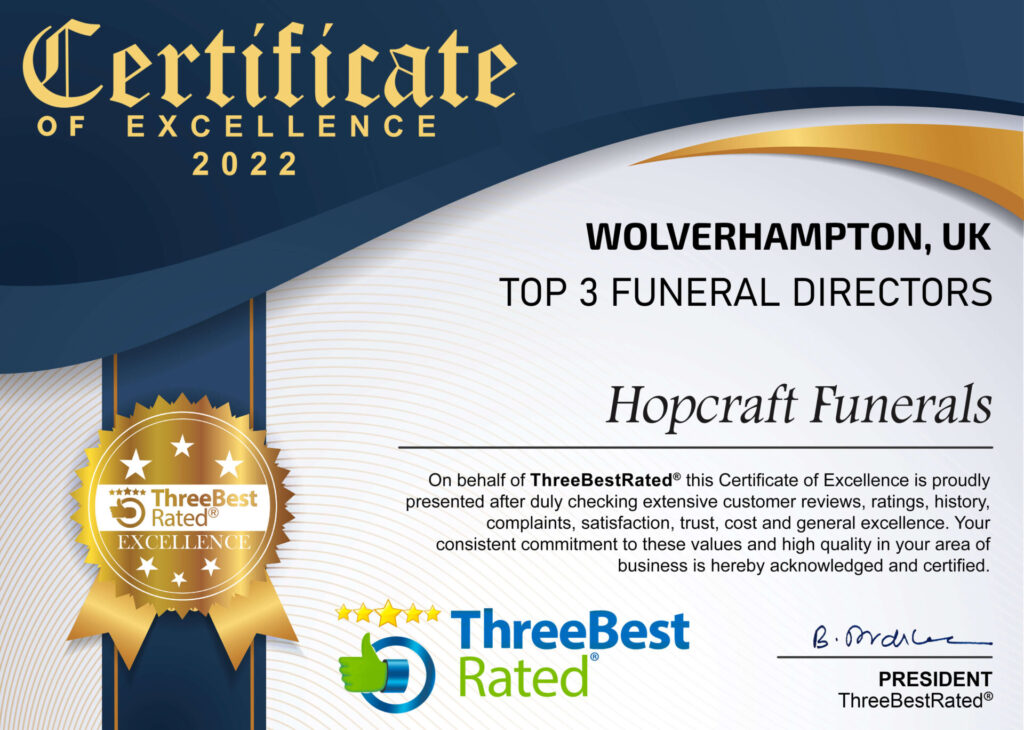 REGULATORY REQUIREMENTS
---
---
REGISTERING A DEATH
Deaths need to be registered within five days in England, Wales and Northern Ireland (within eight days in Scotland). It is necessary for someone who knows about the deceased (the informant) to go to the office of the Registrar of Births, Deaths and Marriages in person. The requirements are identified in the Registration Laws. This should ideally be in the sub-district in which the death occurred or the deceased was found. Many register offices now operate on an appointment system. We feel this is so much kinder to bereaved families, rather than having to sit in a waiting room for up to an hour with others attending to register births or even give legal notice for marriages.
There is currently no charge for registering a death, but you will have to pay for certified copies of the entry, which of course you will need for banks, building societies, insurances and a host of other organisations.
REGISTRATION BY DECLARATION
If there are problems in keeping within this time scale, registering may be delayed for a further nine days – as long as written confirmation that a doctor, has signed a certificate of cause of death is given. We can help and guide you with this.
INFORMATION YOU WILL NEED WHEN REGISTERING THE DEATH OF A LOVED ONE
When registering the death, the informant needs to take the medical certificate of the cause of death and, if possible:
The deceased's medical card
Pension book
The deceased's birth and marriage certificates
Maiden name if a married woman, and any other names used
YOU MAY ALSO NEED TO TELL THE REGISTRAR
The time, place & date of death
The place and date of birth
The last (usual) address of the deceased
The deceased's occupation and the name and occupation of spouse
The date of birth of the deceased's surviving widow or widower
The registrar will make an entry, which you will be asked to approve and sign. The death certificate is a certified copy of the entry in the Register of Deaths and you will be able to obtain copies for a small fee.
The death certificate is very important because banks, building societies, insurance companies and pension providers etc., need it before they will release any funds owing to the deceased's estate.
The registrar will also give you a certificate for cremation or burial, known as the 'green form' (white form in Scotland). These forms are important and your funeral director will require them. You will also be given a certificate of registration of death (form BD 8 rev), which is needed for social security purposes. The relevant parts of this certificate need to be completed and sent to your local DSS office.